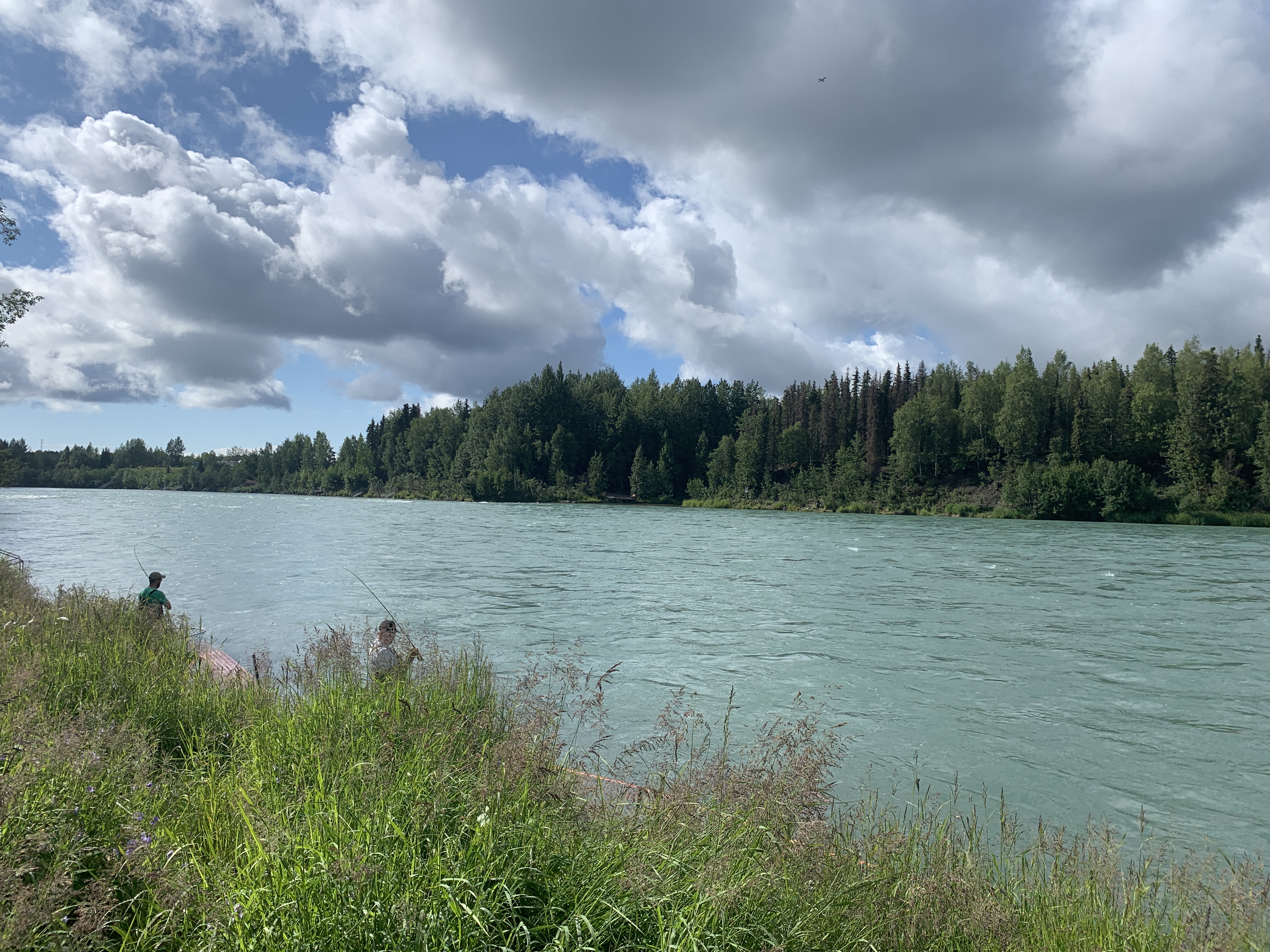 About Kenai River Cabins...
​The Kenai River is world famous for its abundant king, sockeye, pink and silver salmon. The world record king salmon was caught just a few miles down river from our prime fishing area. Great rainbow trout and dolly varden fishing can be had in the Kenai River as well.

Kenai River Cabins consists of four cabins that are 16' x 20' complete with full kitchen, hot and cold running water, showers and flush toilets. They are fully furnished for groups of up to four adults. There is a BBQ grill outside of each cabin and a large central fire-pit. The cabins sit on 110 feet of private frontage along the famous Kenai River. There is an area to clean your fish as well as freezers for storing your catch are also available. Kenai River Cabins provide the perfect setting to enjoy the great Alaskan outdoors!

Whether you're an avid fisherman, nature lover, or just in need of some peace and quiet, Kenai River Cabins are sure to offer something to please everyone in your group.


We can assist with scheduling:
-Halibut charters

-Guided king and silver salmon fishing

-Guided rainbow trout fishing (local and fly-out)

-Bear veiwing and flight seeing

​
Numerous nearby lakes and streams offer a variety of trout, pike and grayling fishing. For a great afternoon adventure, hike to a nearby mountain lake and fish for grayling. Hiking trails are abundant in the surrounding area with spectacular views of beautiful Alaska! Only 5 minutes outside of Soldotna, Alaska. Kenai River Cabins has a little bit for everyone in the family.
Nearby Attractions​
---
Gallery
Check out some of the great pictures taken right at Kenai River Cabins!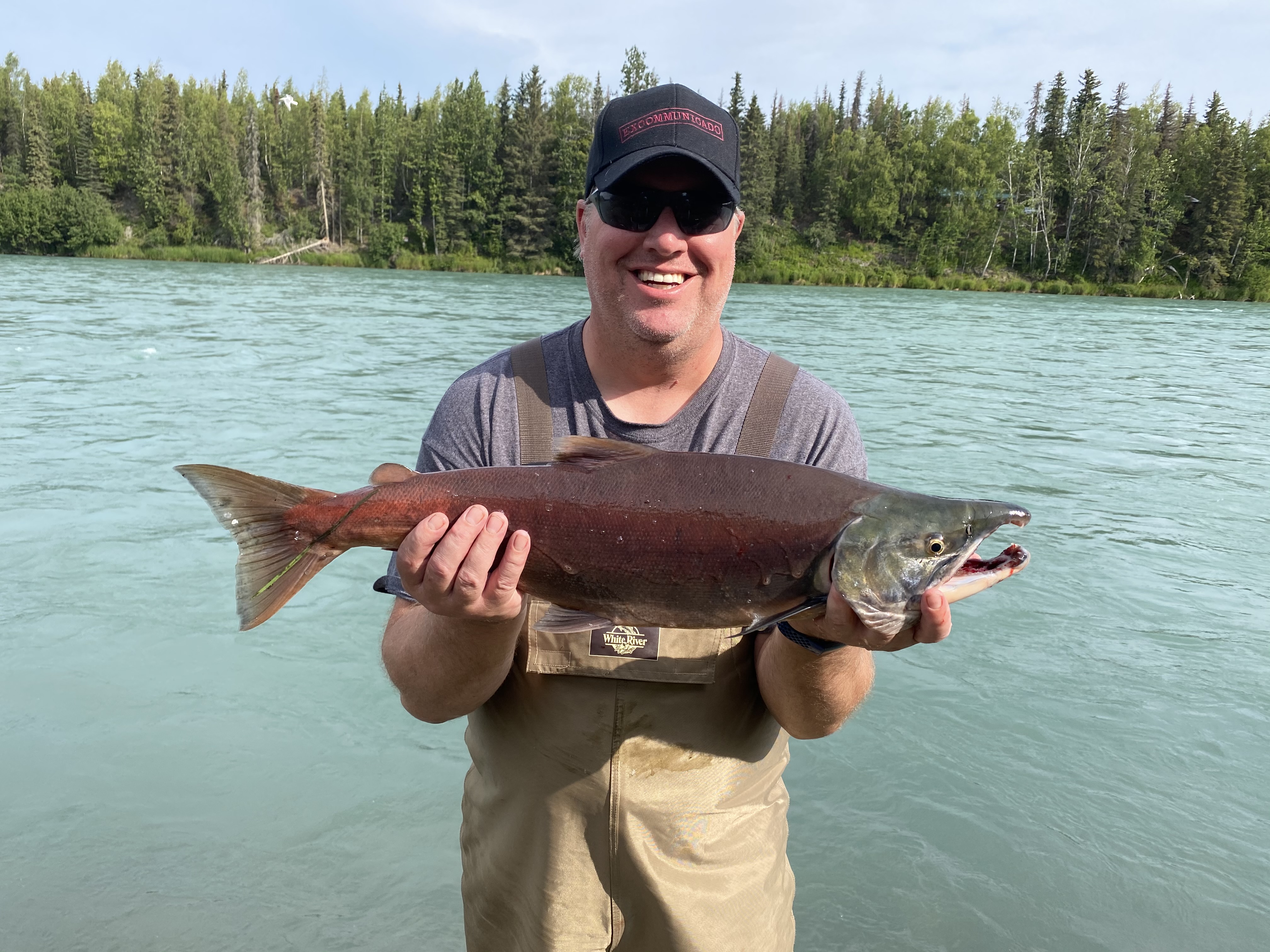 Great catch with a scenic view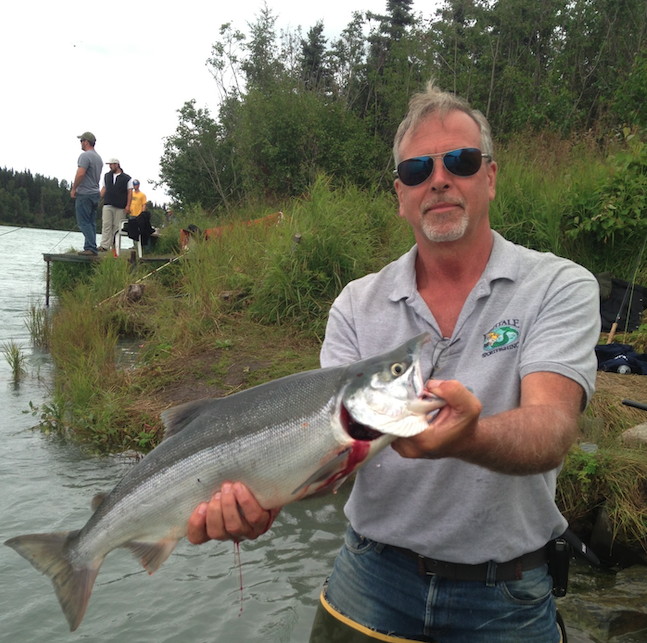 Right from Kenai River Cabins shore!
Fishing in the river at Kenai River Cabins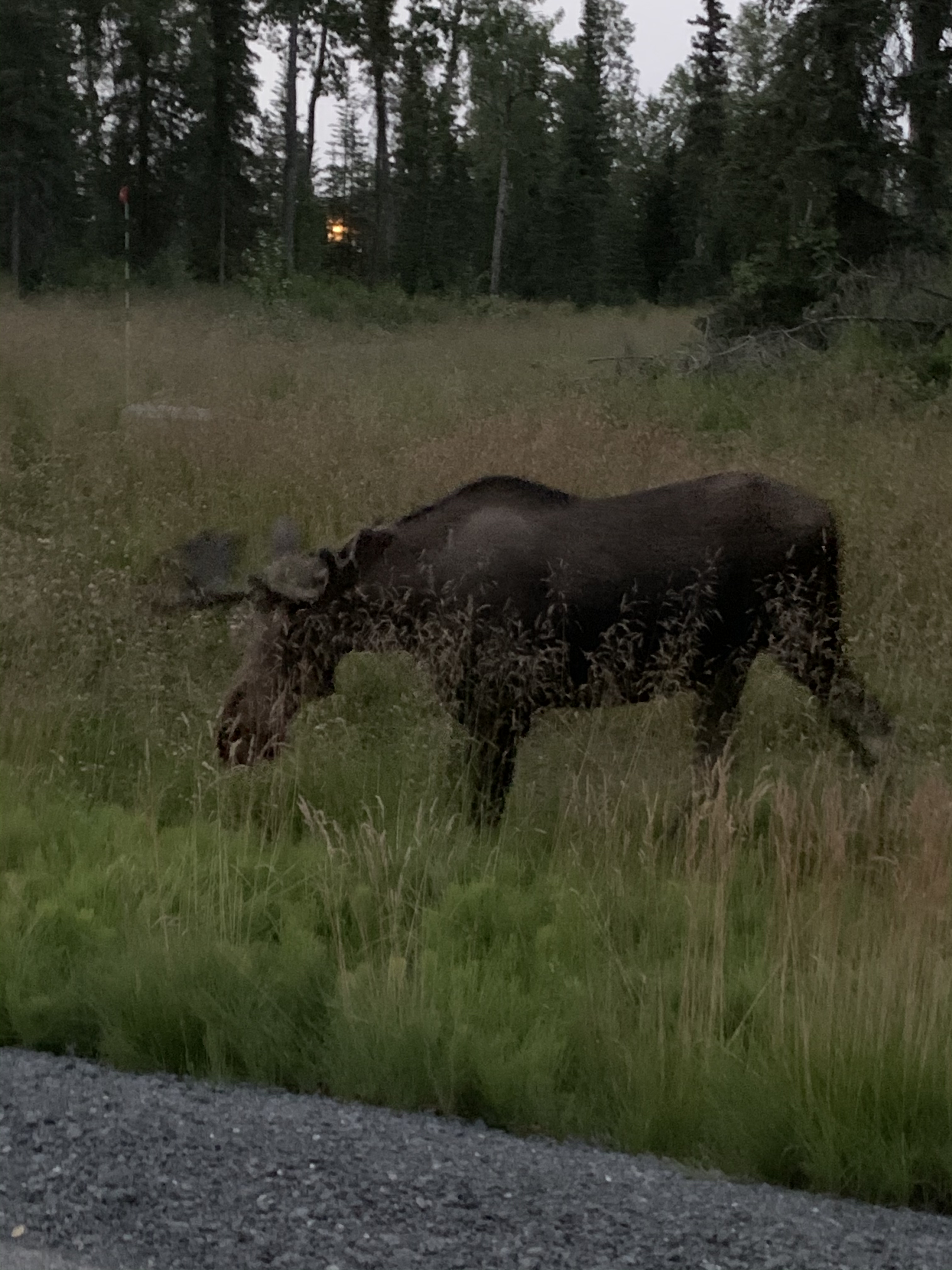 Photographed this bull moose right outside cabins on funny river road
Holding up todays combined catch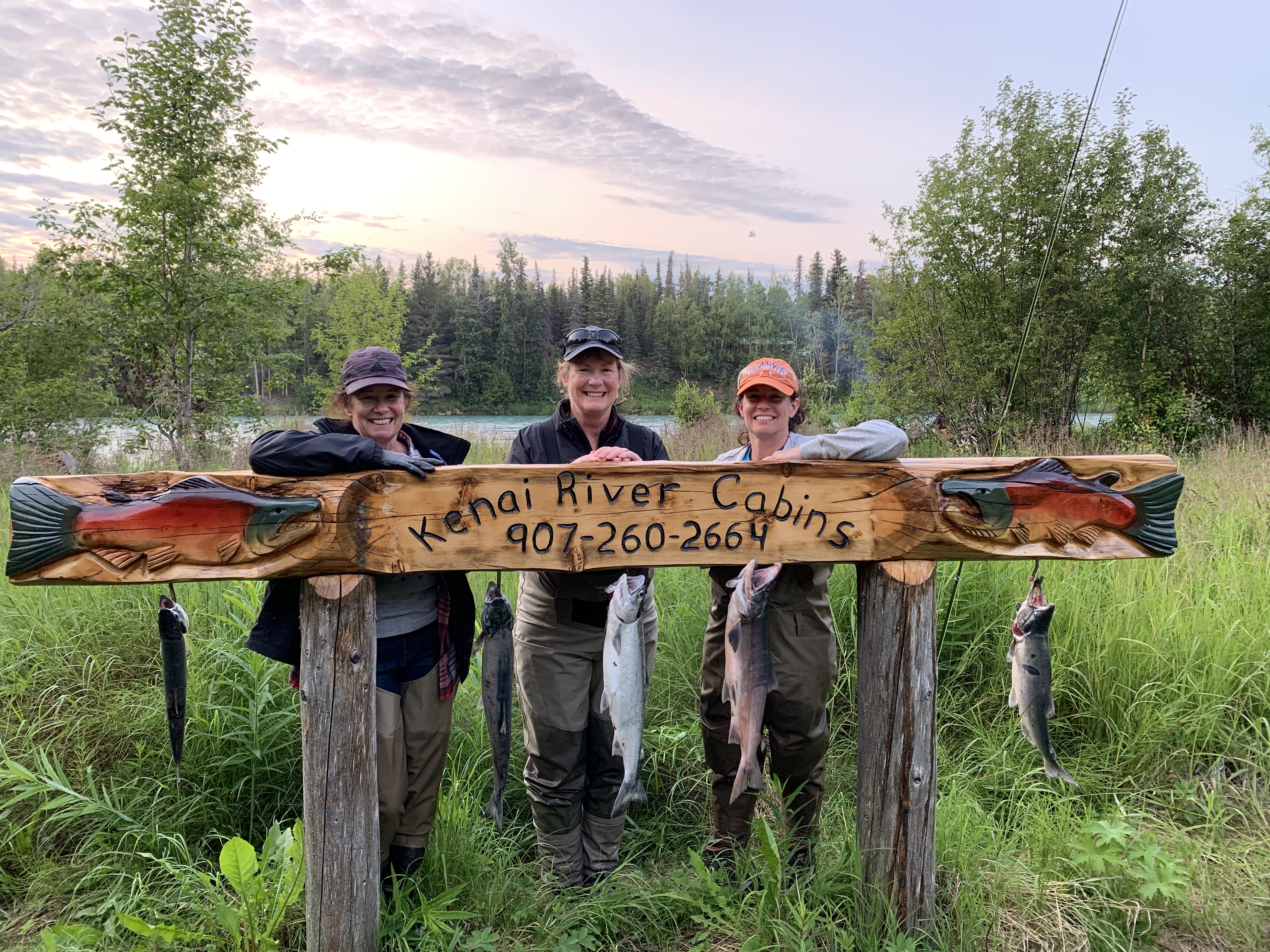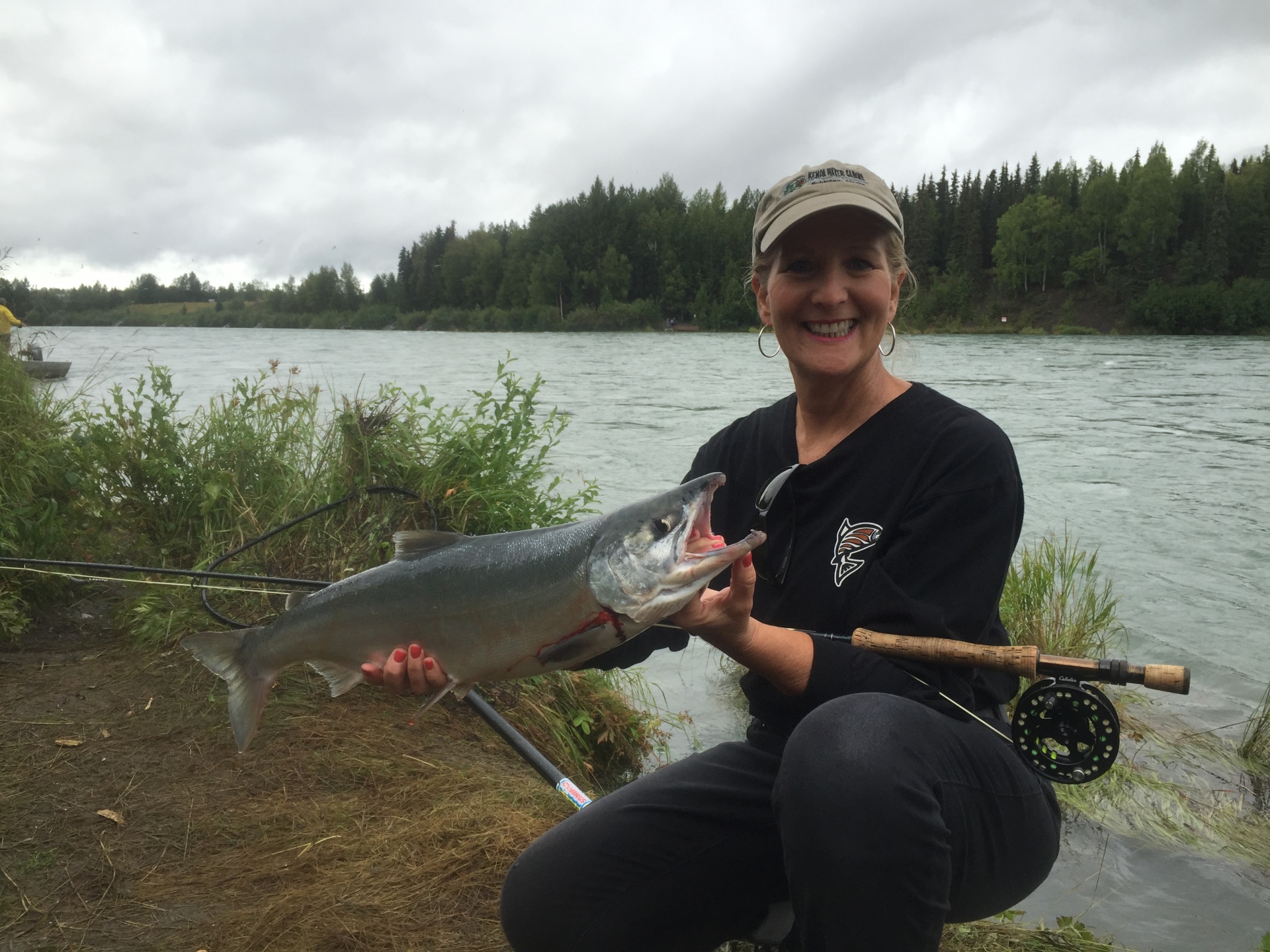 Salmon caught right off shore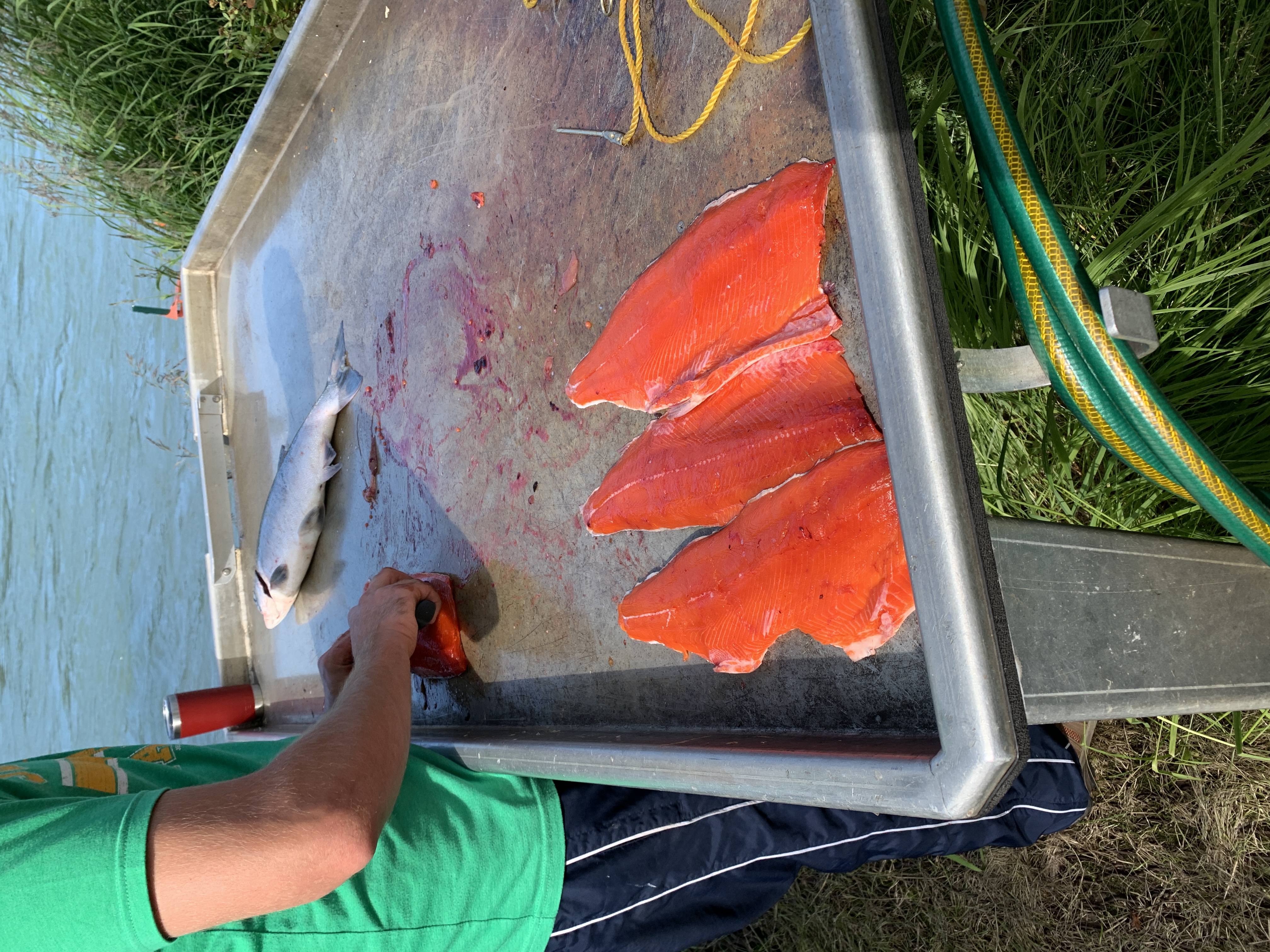 Fish cleaning table provided at the cabins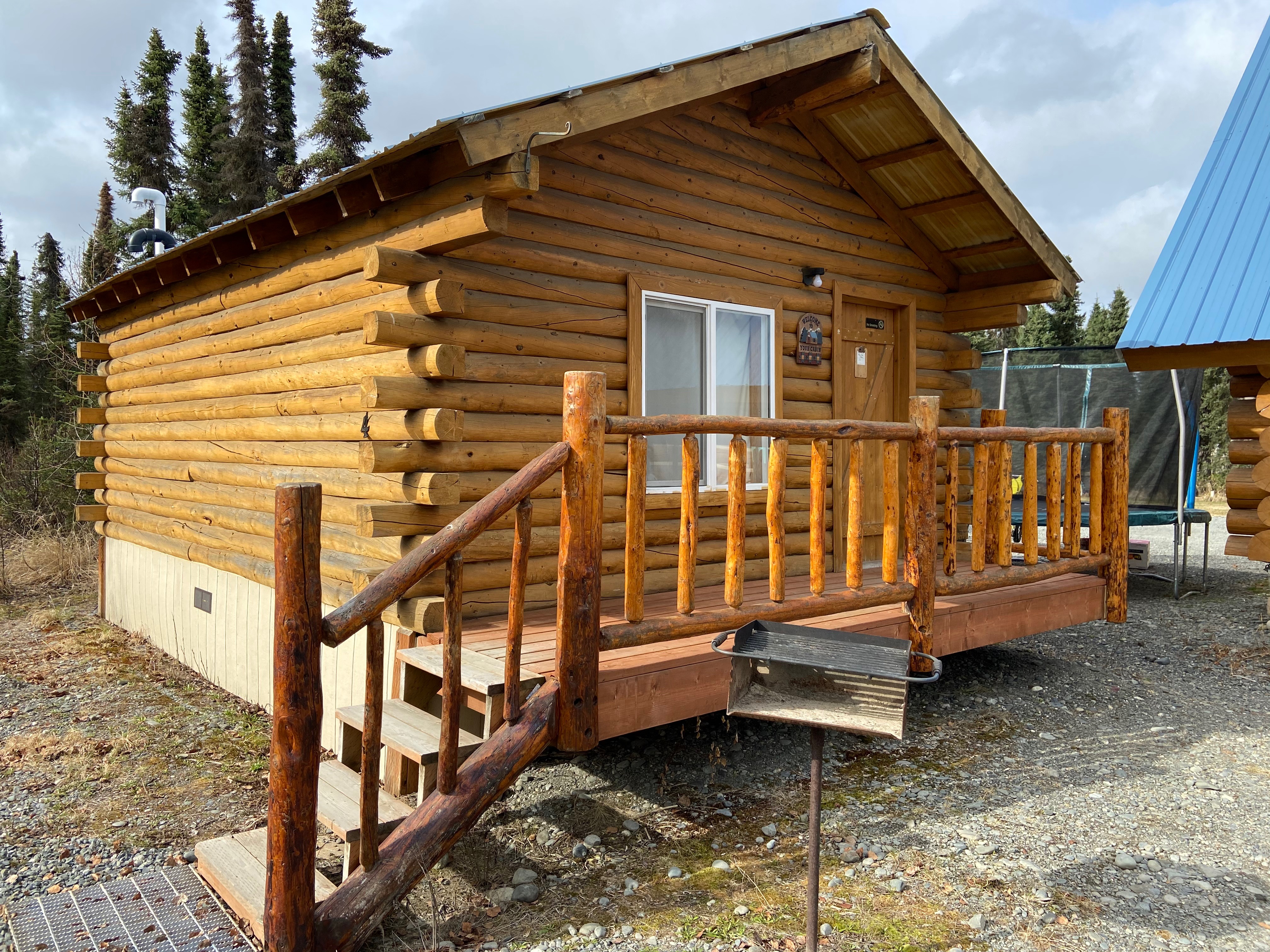 Outside view of one of the 4 cabins
---
Rates
2021 Lodging Rates
Our June Lodging Rates:
​
$160.00 a day/double occupancy
add $50.00 for each additional person over 2
Our July 1 through Aug 15 Lodging Rates:
​
$275.00 a day/double occupancy
add $60.00 for each additional person over 2
Our August 16 through September Lodging Rates:
​
$160.00 a day/double occupancy
add $50.00 for each additional person over 2
Four adult maximum occupancy - All cabins are non-smoking
Deposits: 50% required to confirm reservation - balance due 90 days prior to arrival.
Cancellations: Must be received no later than 90 days prior to the scheduled arrival date or deposit is non-refundable.
---
Location & Contact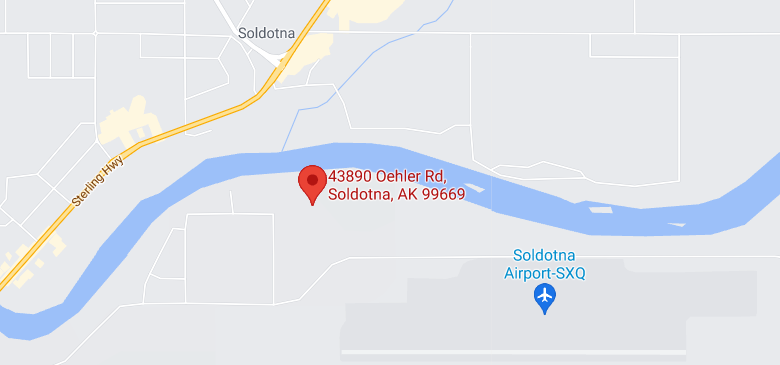 Location
Address: 43890 Oehler Road, Soldotna, Alaska 99669
Phone: 651-925-6086
We are located only 2.7 miles from downtown Soldotna.
We are located only 12 miles from downtown Kenai.
We are located only 75 miles from popular Homer.
We are located only 95 miles from Seward.
We are located only 149 miles from Anchorage or 3 hours by vehicle.
We are located 280 miles from Denali State Park or 6 hours by vehicle.
---
Reservation Calendar
We have 4 Cabins. Silver, Sockeye, and Pink Cabins have two double beds with a twin on top. The King Cabin has 1 double bed with a twin on top and a queen bed. All other features are similar
-If cabins ARE STILL available you will see those dates in green.​ Cabin numbers that you see on the calender in red HAVE BEEN booked for those days.
-You
MUST
call or email to book your stay. The website calender is only for you to view available vacancies.
-Use the month drop down at the top left side of the calender to view the month you are intersted in staying.
​​ -If you have any questions, don't hesitate to call!
---
---